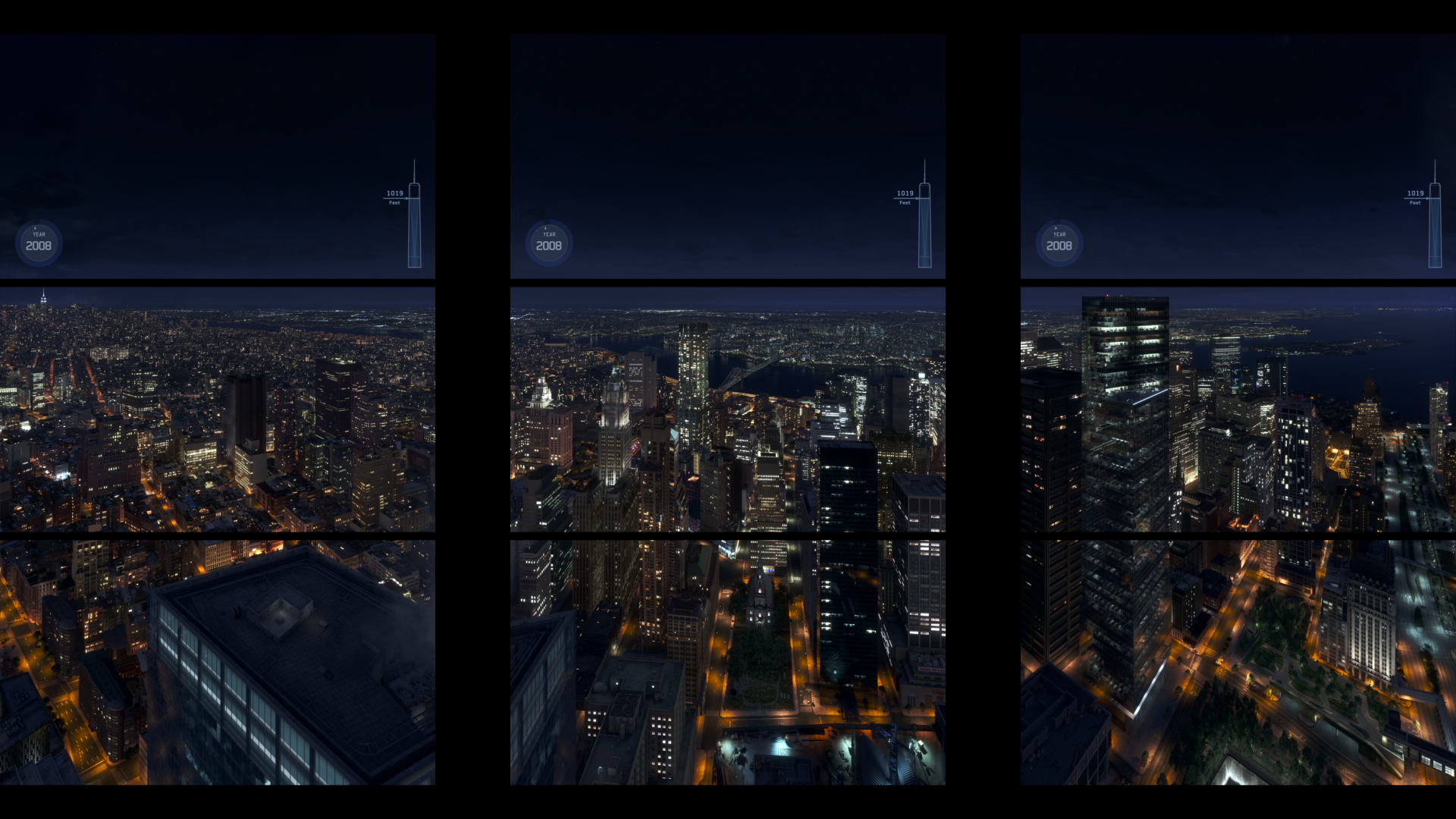 BLUR VISUALIZES HISTORY
Blur is proud to contribute to the story of American history by creating media for the new One World Trade Center museum and observatory opening in lower Manhattan in May. The elevator ride up to the 102nd floor is a journey through time, showing viewers Manhattan's growth from the 1500's to current day in time-lapse, high-resolution, photo-real CG imagery displayed by giant LCD panels enshrouding the elevator walls. Viewers see the island before European settlement, through the industrial revolution, through world wars, the 60's and today, all from a rising physical perspective that evokes consideration of the vastness of New York, the country and the world. New York Times.
EDIT: New York Times writes another article about OWO! This one about the descent film.