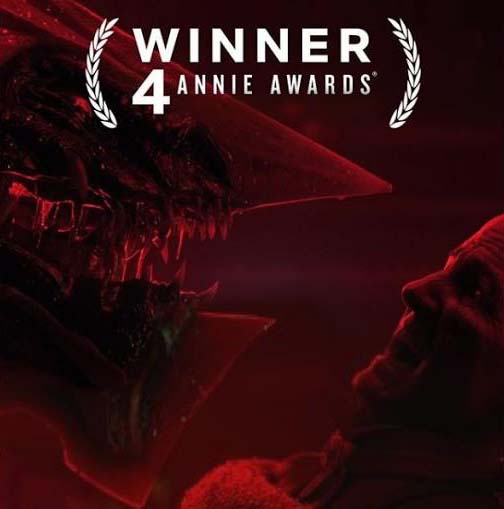 Love, Death + Robots Wins 4 Annies
LDR is proud to be part of the Netflix family as they cleaned up in this year's Annie Awards.
Our own "Love, Death + Robots" scored four Annies, including Best FX in Animated TV/Media (Viktor Németh, Szabolcs Illés, Ádám Sipos, Vladimir Zhovna), Music (composer/lyricist Rob Cairns), Production Design (Alberto Mielgo) and Editorial (Bo Juhl, Stacy Auckland, Valerian Zamel).
Congratulations everyone!